Imagine walking into a classroom that has been transformed into a science lab! This classroom transformation is one way to keep your students engaged in learning and is also a great way to promote STEAM in the classroom! It is important to engage and support students in STEAM activities even at a young age. After all, the games, toys, and activities that children participate in are what mold a child's interests. This can greatly impact a child and even their future career goals. It's time to make your students feel like real scientists and explore various STEAM-related activities! Let's grab our lab coats and safety glasses and get experimenting!
I used the Science Lab VBS Design-a-Room Background as the backdrop for my transformation. Simply tape or staple the backdrop to a wall or bulletin board to give your classroom a science lab vibe. Outline your backdrop with STEM Gears Bulletin Board Borders and add these bright and colorful STEM Robots & Gears Posters to your backdrop. I covered two tables with a Science Party Plastic Tablecloth and added a Science Party Wall Cutout and Color Brick Fringe Table Skirt to the larger table. Decorate your tables with this Science Party Table Decor Kit. I love adding cardboard stand-ups, large cutouts or inflatables to a classroom themed activity. This is a great way to make your students feel like they are truly in a real science lab. The Jumbo Inflatable Science Lab VBS Robot and Giant Robot Cutout definitely add a special touch to the classroom!
Your students will feel like true scientists with these Kid's Scientist Vests, Kids' Construction Costume Glasses, and Kids' Construction Hats. These high quality costumes can be used year after year with your students, and your students will look great in them too!
These handy classroom STEM Journals are a great tool to help students record their progress when completing any STEM project! The journals help my students think critically and problem solve when conducting any STEM experiment. Each journal features the engineering design process: ask, imagine, plan, create, improve. I love these journals because they are perfect for all grade levels! Use these Gear Pencil Cases to hold your official scientist Gear Print Pencils and Gear Erasers too!
This hands-on STEM Maze Activity is a fun way for students to practice their problem-solving skills through designing and constructing a maze successfully. I love watching my students work together and communicate with one another to successfully move the wooden ball from one end of the maze to the other. Your students can use one of the pre-printed mats to build one of the pre-made mazes, or they can use the blank side to create their own maze! The possibilities are endless!
The Learning Resources® Code & Go Robot Mouse Activity Set helps introduce STEM concepts in a fun, hands-on way. Students will love working together to successfully code their robot mouse from to move from one end of the maze to the other. The colorful buttons on the mouse match the coding cards so they can build their sequencing skills and translate that into STEM skills.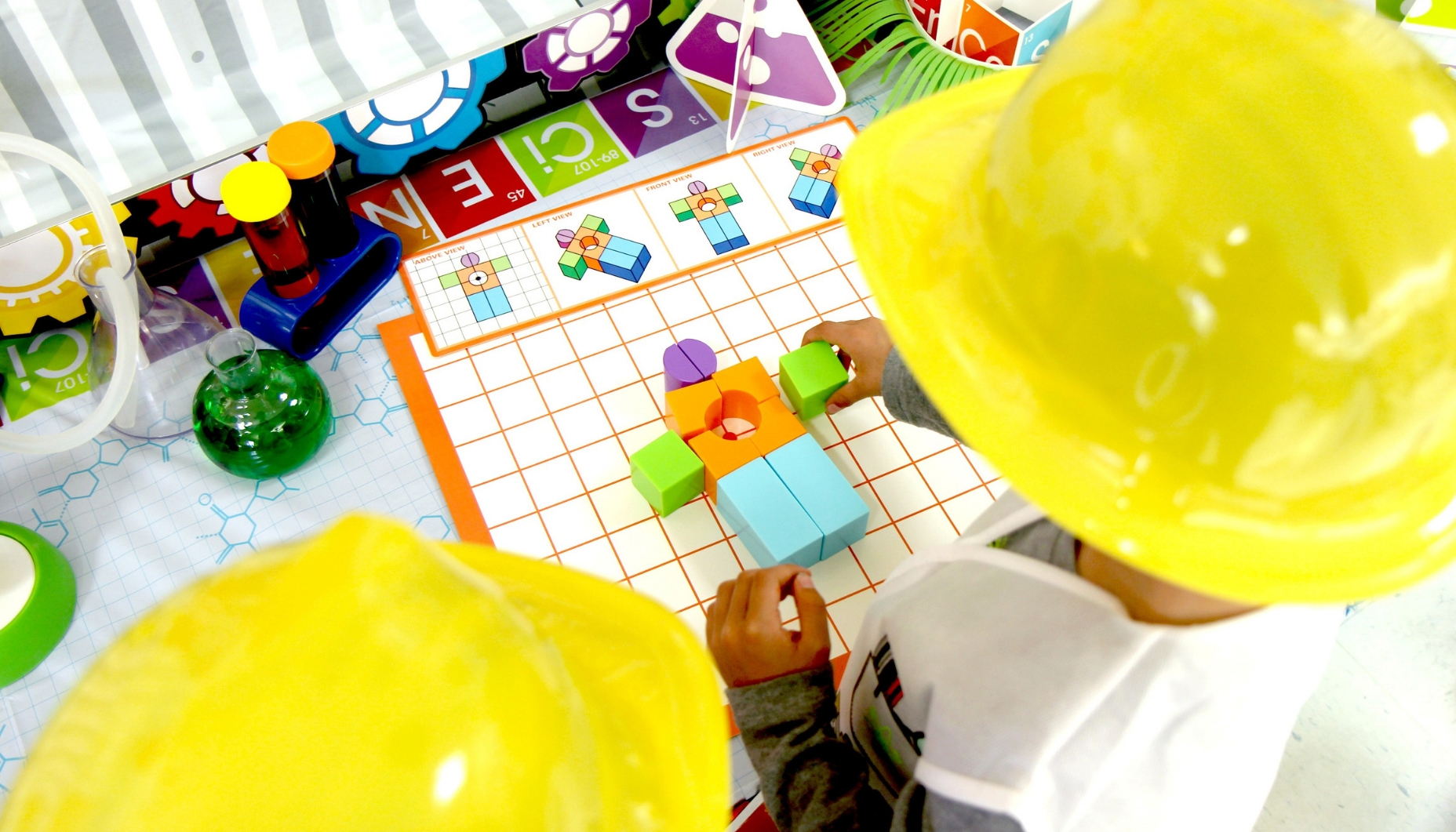 Help students strengthen their geometry, fine motor, engineering, building and conceptual learning skills with this Junior Architect Blocks & Plans Set. The double-sided prompt cards provide students with a blueprint of what they must create using the extremely durable plastic blocks. Your students will love working together to build each shape or they can even build a shape of their own!
Challenge your students to make predictions and create their own experiments with this Learning Resources® Primary Science Deluxe Lab Set. Using primary color food dye, my students loved mixing colors to make other colors. This science kit provides students with a variety of fun and hands-on science experiments for your students to complete in the classroom.
If you are looking for hands-on STEAM activities engineered for learning fun then you need to check out these DIY STEAM Transportation Kits. With enough crafts for the entire class, students can decorate and build a car, boat or plane and then test their finished kit. Whether it's a group, individual or partner project, these kits serve as an engaging way for students to understand how to successfully construct a car, boat or plane, and then make it go. Plus, your students will love decorating their boat, car, or plane to their liking, too! I hope you've been inspired to create a science lab worth exploring in your own classroom!